Slings and Arrows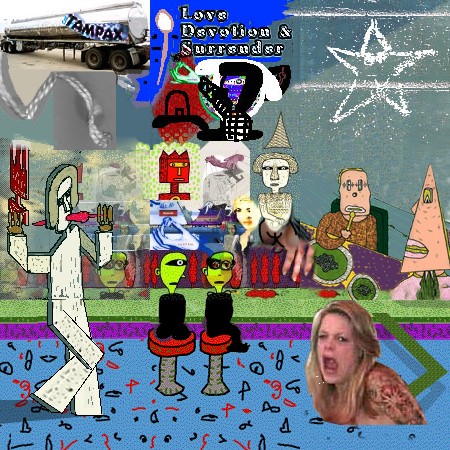 Just once I'd like to leave Vegas like everyone else does... In a car, or in a plane, hung over, maybe with a small to medium sized regret... something like gambling away the company's money from the Hiller account, or maybe cheating on my wife with a prostitute. If, right now, you are thinking that those seem like pretty big things to be regretting... Well then, a weekend in Las Vegas with McDougal would probably twist your tender soul, leaving you in the dirt, crawling and screaming... wretched.
Me, I'm a Friend of McDougal. My soul is nothing but a mass of callouses and scar tissue, with a few cracks on the outside where coarse black hair sprouts through. I've seen it.
May you live 1,000 years and never have to see your own soul.
Pills, you know?
A Friend of McDougal exits Vegas like Frankenstein's monster, except, instead of villagers with pitchforks, it is a V formation of Ford Crown Victorias from the Las Vegas Police Department. I bet they would be taking it a little easier with those shotguns if they knew what was inside this tanker truck... And Frankenstein's monster only had to hide from the light of a few dozen torches. Easy... I, on the other hand, am having a hell of a time trying to hide a Peterbilt semi, in the open desert, from spotlight-wielding helicopters of the Nevada National Guard.
But I'm getting ahead of myself...
I guess because I don't remember how this began.
I remember doing shots of absinthe laced with angel dust at the Luxor with Sebastian Bach...
And I remember doing lines of gunpowder off a hookers ass at the Chicken Ranch with Todd Bridges...
Or maybe it was the other way around...
What I know for sure is, we got kicked out of the Stratosphere because McDougal stood up on the rollercoaster. But it was worth it to see him arc a massive stream of piss halfway down the strip, giving a golden shower to the entire crew of the pirate ship that sits in front of Treasure Island. Amazing... The big man's bladder must hold 140 gallons. I could have done without the smell though. You know how your piss stinks when you eat a lot of asparagus? Multiply that by a factor of ten, then add in a paper mill and a Georgia hog rendering plant. In August.
That is what I have pieced together from memory. A quick review of my surroundings reveals a few more things.
I know, at some point, we were in the Mirage. I know this because there is a dead white tiger strapped to the hood of this truck I am driving. The tiger has on lipstick and eyeshadow. The broken-off handle from a slot machine is jammed into its eyesocket, almost up to that ball at the end. There is a "
McD
" branded onto one of the tigers flanks.
I know that I am completely naked, except for a copy of this morning's Las Vegas Review-Journal, that is wrapped around my waist. Fortunately, the front page is facing out, and not something else, like the personals or Family Circus. From this I am able to learn a few more pieces of the puzzle.
I now know that this afternoon McDougal set off a controlled implosion, demolishing one of the smaller hotels on the strip, as part of his plan to open up a 73 story, 2,555 room hotel, casino and underground nuclear waste storage facility (the first of its kind outside of China). I know that the owners of the hotel that was demolished were very upset. McDougal really did intend to buy the hotel, if it was for sale, but he never got around to checking on that.
But all that is McDougal's problem, not mine. So why...
Ah, yes...
Now I remember...
I spoke of regrets... Yes. I am having one right now.
I don't regret agreeing to manage the waste disposal segment of McDougal's operation. No. That was a great opportunity for me. I started getting paid two months ago, and the money is great. I never expected McDougal to actually finish the facility anyway. I get paid either way. No regrets there.
What I do regret, is agreeing to take delivery of the first shipment of waste. I think I kind of jumped the gun on that one...
Labels: Las Vegas, long-distance trucking, McDougal, nuclear waste, regret